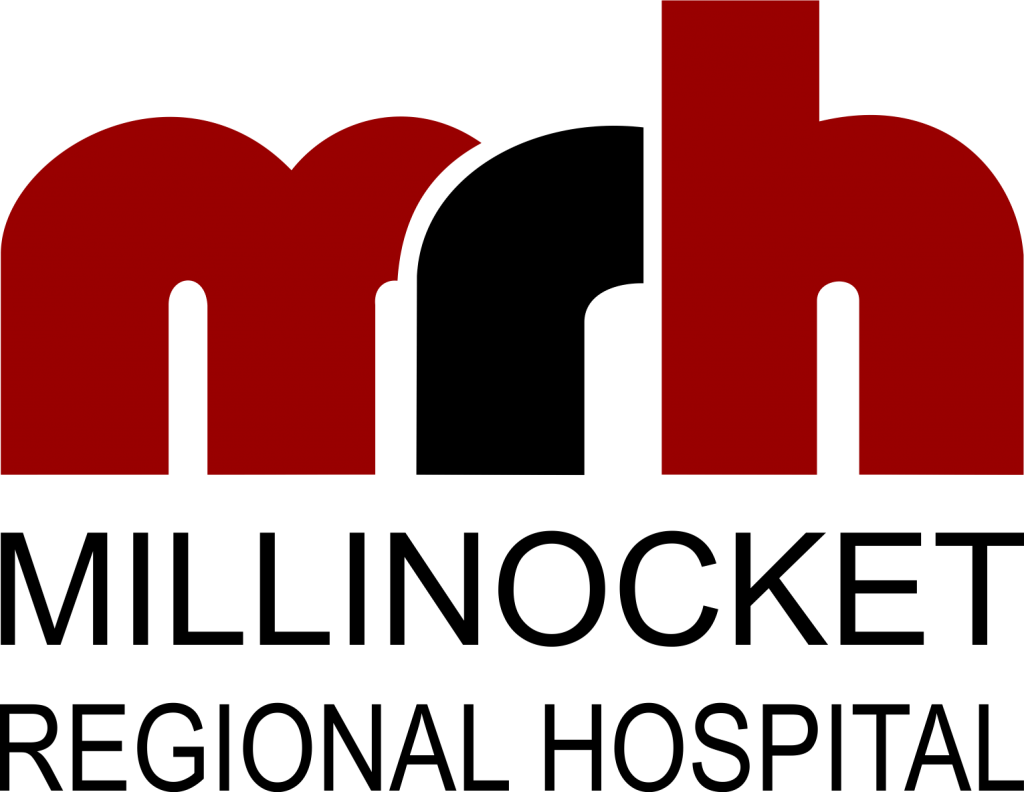 From the desk of Robert Peterson, D.Sc., FACHE
Chief Executive Officer
---
March 4, 2022
Good Afternoon Everyone.
Local positive tests in the Katahdin region continue to decline.  Please interpret the first graph with some caution however.  These positive results are only those generated by MRH and Walk-In Care – they do not include HAN, KVHC, or home tests.  There is still activity in the area, but clearly it is improving.
Covid hospitalizations are very much improved in Maine as you can see in the last graph.  Unfortunately, hospitals throughout Maine (including MRH) are full and transfers have been very much delayed this week (at one point this week we had 8 patients awaiting transfer).  The good news is that the high volume is not due to Covid patients.  It may however, be due to patients who have put off healthcare because of the pandemic and are now addressing their healthcare needs.
You have all been reading about the CDC lifting mask mandates across the country (specifically in schools and indoor public places) as the omicron spike begins to wane.  The easing of the recommendations were specifically for any counties in the country that had either low or medium risk for Covid-19.  The risk level (low, medium, or high) is determined by three factors: hospital beds being used, hospital admissions, and Covid-19 cases in the county.  Unfortunately, 13 of the 16 counties in Maine were listed as high risk for Covid-19 – thus, the easing of the recommendations did not apply to the three counties in our area (Penobscot, Piscataquis, and Aroostook).  However, last evening, that changed.  All counties in Maine were upgraded to medium risk.    Starting Wednesday, Gov. Mills has dropped the recommendation that masks be worn inside schools and child care centers – individual schools and facilities can decide whether or not they will continue the masking requirement.  The early information shows that some school districts will continue to require masking, while others will make masking optional at the discretion of the student or parents.  It is still recommended that healthcare facilities continue masking requirements – thus no change in MRH policy at this juncture.
So, what will you do personally?  As we still have some Covid present locally, masking in indoor public places remains a prudent option.  We have seen quite a few breakthrough infections in vaccinated people.  It may be a good idea not to rush to remove your masks out in public – and really, what's the rush after two years of this?  Stay safe out there and make well-educated decisions.
Here are today's data for your review:
Robert Peterson, D. Sc., FACHE
Chief Executive Officer
*Please note: We're now providing weekly updates.  Should there be any breaking news or trends, we will get that information out to you right away.  
The local information reflected here is representative of data collected by Millinocket Regional Hospital.  We do not have access to testing results and data from other local healthcare organizations, therefore, we can only report on local data as it pertains to our organization.


For more information, visit the Maine CDC website.