Millinocket Regional Hospital continues to manage the recent COVID-19 outbreak linked to a wedding reception held on August 7th.
We have tested over 300 individuals since Thursday, August 13th.  Of the 28 positive cases originally reported by the hospital, the CDC has reported that 24 have been definitively linked to the reception.
There are still approximately 190 tests pending that have not yet been finalized.  The results of those tests are expected within the next 24 hours.   The full extent of the outbreak will not be known until these tests are completed and the Maine CDC completes the contact tracing process.
The hospital currently has one inpatient admission linked to the outbreak.
Millinocket Regional Hospital remains open to patients in need of immediate care but has postponed elective procedures and appointments that can safely be re-scheduled.  The hospital is closed to visitors as an additional precaution.
We are now preparing for the second layer of potential positive patients as we approach the 14-day mark since the event.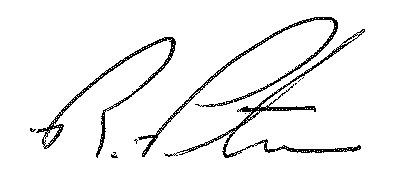 Dr. Robert Peterson
Chief Executive Officer
Please do all you can to help prevent further spread.  Wearing masks, social distancing and good hand hygiene are more important than ever.  If you have any signs of illness, please isolate yourself and call the COVID hotline: (207) 447-4190 for further instructions.  These simple precautions will help protect us all.
###
About Millinocket Regional Hospital
Millinocket Regional Hospital (MRH) is a 25 bed Critical Access Hospital nestled at the base of Baxter State Park that provides vital healthcare services to those who live, work and play in the Katahdin Region. Beyond the friendly staff and award-winning patient care, MRH provides an impressive range of specialty and general services; with a recent expansion resulting in the addition of eight new specialties and a Walk-In Care facility. In 2018, MRH was awarded the Press Ganey 'Guardian of Excellence Award' for exceptional patient experience; a nationally-recognized symbol of achievement for hospitals who consistently perform within the top 5%. Providing jobs to approximately 250 people, MRH is the largest employer in the Katahdin Region and a crucial economic driver within its community. For more information, please visit www.mrhme.org or www.facebook.com/MillinocketRegionalHospital