By Robbie McKay   Lincoln News • February 6, 2020
MILLINOCKET – Rose Ann Hunt, longtime Nurse Practitioner at Millinocket Regional Hospital, has recently announced her retirement.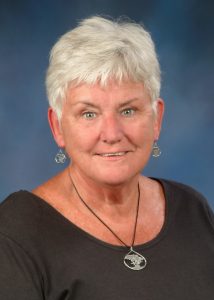 "It has been my pleasure to serve this community's healthcare needs for the past 29 years; during which, I have had the privilege of meeting many wonderful people and forming lifelong friendships," Hunt said in a recent letter to her patients.
"While I will miss my daily interactions with my patients, retirement will allow me to do some traveling, spend more time with my grandchildren—and maybe even get a dog!" Hunt said in the letter. "I look forward to having time to read for enjoyment, go to lunch with friends and participate in those spur-of-the-moment invitations when they pop up. It's a huge life change, but I'm ready," she said.
Hunt began her long and esteemed career in 1966 by earning a diploma from Cochran School of Nursing at St. John's Riverside Hospital in Yonkers, NY. Her education continued at Boston College where she received her Bachelor of Science in Nursing in 1969. Hunt earned her Master of Science in Nursing University of Lowell in 1984.
She spent the early years of her career starting in 1969 up until 1984 working with various medical facilities in Massachusetts. In 1984, Hunt became employed as a Nurse Practitioner (NP) with the Milliken Medical Center in Island Falls. In 1988, her long affiliation with MRH began when she served as a NP for the emergency department. One year later, Hunt became the director of the emergency department. Two weeks later, she was named as the Director of Nursing, a position she held until her resignation in 1994, when she went to work for Penobscot Medical Associates (PMA). Hunt once again became employed by MRH when the hospital acquired PMA on December 31, 2000. She has served MRH ever since, and has been a committed member of both the hospital and the Katahdin region communities. Shelly Drew, BSN, serves as the Vice President of Physician Practices at MRH and shared her feelings about Hunt.
"One thing I can say about Rose Ann is that she has always had a calmness about her that helped during difficult transitions. I personally have enjoyed working working with Rose Ann over the years," Drew said. "Mostly I will miss her positive attitude and care that she has shown her patients over the years. Rose Ann was loyal to her patients, working in Island Falls, East Millinocket, and Millinocket throughout her career. She will be dearly missed," Drew said.
Hunt's resignation takes effect on February 12, 2020.
###
About Millinocket Regional Hospital
Millinocket Regional Hospital (MRH) is a 25 bed Critical Access Hospital nestled at the base of Baxter State Park that provides vital healthcare services to those who live, work and play in the Katahdin Region. Beyond the friendly staff and award-winning patient care, MRH provides an impressive range of specialty and general services; with a recent expansion resulting in the addition of eight new specialties and a Walk-In Care facility.  In 2018, MRH was awarded the Press Ganey 'Guardian of Excellence Award' for exceptional patient experience; a nationally-recognized symbol of achievement for hospitals who consistently perform within the top 5%.  Providing jobs to approximately 250 people, MRH is the largest employer in the Katahdin Region and a crucial economic driver within its community.  For more information, please visit www.mrhme.org or www.facebook.com/MillinocketRegionalHospital