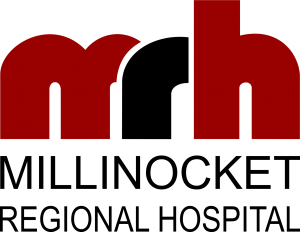 RELEASE DATE
April 22, 2021
MRH vaccination efforts now cover 53% of hospital service area
Thirty eight clinics of both Moderna and Johnson & Johnson vaccine provide full protection
[MILLINOCKET, MAINE] Millinocket Regional Hospital administration and staff were informed last week that their local vaccination efforts have succeeded in fully vaccinating 53 percent or 5,571 citizens of their primary and secondary service areas.
(Population numbers taken from the 2019 Census and primary and secondary service areas include Millinocket, East Millinocket, Medway, Patten, Sherman, Stacyville, Benedicta, Mattawamkeag and Woodville.)
Early in the vaccination process, MRH established its own online and phone line vaccination sign up that was critical to getting started quickly. There was also a coordinated effort by providers to identify home-bound patients and those with mobility issues for home-based vaccinations.
MRH Infection Preventionist Todd Phillips, RN, BSN, MPH has been a driving force in the coordination of the vaccination clinics said the hospital registration process and the publicity efforts to get the information into the region, has worked well in getting people to the clinic and "shots in the arm"
MRH has been offering the Moderna and Johnson and Johnson vaccine as it's not equipped to store the Pfizer vaccine that requires ultra-cold temperatures for safe storage.
The 53 percent vaccination rate only reflects the doses MRH has supplied. Staff acknowledges many community members have visited other clinics and pharmacies increasing the community rate.
In addition, leading by example, MRH staff is 96.6 percent vaccinated and has achieved herd/community immunity within the hospital. Patients and visitors can be confident in coming to the hospital for whatever their needs require. CDC guidelines are still expected with masking and hand washing critical to continued protection.
MRH continues to strive for a community vaccination rate of 85 percent to provide herd/community immunity to the region and with the 53 percent reached in two months staff are hopeful it can soon celebrate that goal.
"Vaccinations are the key to building community immunity and ending this pandemic," said MRH CEO Dr. Bob Peterson.
Peterson added that he is extremely proud of the efforts of his staff in bringing the power of a rural Maine hospital to where it's needed most.
"We have been very aggressive and deliberate in obtaining the vaccines from the state and getting our citizens vaccinated," said Peterson, "our clinics are staffed by hospital and community volunteers as well as hospital retirees.  This dedicated and consistent group of individuals has stepped up to conduct multiple clinics and make our communities safer.  I am inspired by them at every clinic.  They have each chosen to be an integral part of getting us all to the end of this pandemic.  I cannot emphasize enough how profoundly indebted we all are to their efforts."
###
Millinocket Regional Hospital (MRH) is a 25 bed Critical Access Hospital nestled at the base of Baxter State Park that serves as the primary care facility for the communities of Millinocket, East Millinocket, Medway and the surrounding territories. The hospital also provides an option for services in the communities of Brownville, Milo, Sherman, Stacyville, Patten, Island Falls and their surrounding territories.
 MRH provides vital access to an impressive range of specialty and general healthcare services along with award-winning, individualized patient care to all who live, work and play in the Katahdin Region.
 The governance of the not-for-profit regional hospital is by a board of trustees who volunteer their services on behalf of the community. For more information go to www.mrhme.org.