By Robbie McKay   Lincoln News • February 6, 2020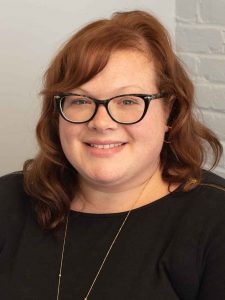 MILLINOCKET – Millinocket Regional Hospital has announced the addition of Samantha Doe, FNP, to the MRH family. Doe will be practicing in the Primary Care Office and will begin on February 18. She is excited about her new position, and the opportunity to help and serve Katahdin area residents.
"I treat every patient as I would want my family to be treated," Doe said. "I am looking forward to caring for folks and families in my hometown," she added.
Doe received her Bachelor of Science in Nursing in 2002 from St. Anslem College in Manchester, New Hampshire. She then earned her Master of Science in Nursing in 2014 from St. Joseph's College of Maine, Graduate and Professional Studies, in Standish. Doe has worked extensively throughout southern Maine, including Mercy Hospital and Maine Medical Center. She also worked at Katahdin Nursing Home as a nursing supervisor from July of 2006 to July of 2007. Her specialties are family practice, vulnerable and underserved populations, and substance use disorder treatment.
While Doe is thrilled to be returning home to work in her hometown, she is just as thrilled for she and her husband, Christopher, to be able to raise their son Teddy in Millinocket.
"We want Teddy to have the best childhood possible, with lots of time spent with family and being outdoors. Millinocket offers those opportunities for us," she said.
See Samantha's provider profile to learn more about her!
###
About Millinocket Regional Hospital
Millinocket Regional Hospital (MRH) is a 25 bed Critical Access Hospital nestled at the base of Baxter State Park that provides vital healthcare services to those who live, work and play in the Katahdin Region. Beyond the friendly staff and award-winning patient care, MRH provides an impressive range of specialty and general services; with a recent expansion resulting in the addition of eight new specialties and a Walk-In Care facility.  In 2018, MRH was awarded the Press Ganey 'Guardian of Excellence Award' for exceptional patient experience; a nationally-recognized symbol of achievement for hospitals who consistently perform within the top 5%.  Providing jobs to approximately 250 people, MRH is the largest employer in the Katahdin Region and a crucial economic driver within its community.  For more information, please visit www.mrhme.org or www.facebook.com/MillinocketRegionalHospital