The greater Millinocket area is experiencing a significant COVID-19 outbreak.  This outbreak has been traced back to a social gathering that occurred just over one week ago.
As of this release there are 28 confirmed positive cases.  This number is expected to rise as testing continues and pending test results are reported.
All positive individuals have been notified directly and instructed to quarantine for a minimum of 14 days; whether they're exhibiting symptoms or not.  At this time, all the individuals who've tested positive are currently being managed as out-patients; with no hospitalization required.
Testing is ongoing and being done away from the main hospital campus at the MRH Walk-In Clinic in East Millinocket.  COVID-19 testing times have been expanded to accommodate the increased demand and will be available from 8am to 5:30pm, Monday through Friday.
In an abundance of caution, elective surgery as well as appointments and procedures that can safely be postponed are being rescheduled.  This will give us time to ascertain the full extent of the exposure and allow contact tracing to be accomplished.
LIFEstyle Fitness is also closed temporarily in an effort to keep clients safe.
As always, the hospital remains open for sick and injured patients requiring care and for those patients where a delay in care may have adverse consequences.   It is important to emphasize that necessary medical care should not be interrupted and that all measures are in place to safely care for patients with pressing needs.
As our situation continues to evolve, so will our response.  We will be constantly monitoring the data and catering our response accordingly.  We appreciate your patience and apologize for any inconvenience experienced during this time.
If you have concerns about an upcoming appointment or procedure, please contact your provider's office and they will assist you.
Stay well.  Stay safe.  We'll be here to care for you, just as we always are.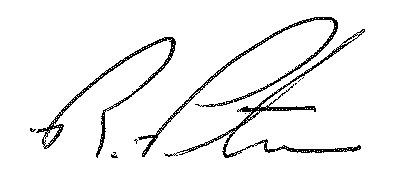 Dr. Robert Peterson
Chief Executive Officer
Please do all you can to help prevent further spread.  Wearing masks, social distancing and good hand hygiene are more important than ever.  If you have any signs of illness, please isolate yourself and call the COVID hotline: (207) 447-4190 for further instructions.  These simple precautions will help protect us all.
###
About Millinocket Regional Hospital
Millinocket Regional Hospital (MRH) is a 25 bed Critical Access Hospital nestled at the base of Baxter State Park that provides vital healthcare services to those who live, work and play in the Katahdin Region. Beyond the friendly staff and award-winning patient care, MRH provides an impressive range of specialty and general services; with a recent expansion resulting in the addition of eight new specialties and a Walk-In Care facility. In 2018, MRH was awarded the Press Ganey 'Guardian of Excellence Award' for exceptional patient experience; a nationally-recognized symbol of achievement for hospitals who consistently perform within the top 5%. Providing jobs to approximately 250 people, MRH is the largest employer in the Katahdin Region and a crucial economic driver within its community. For more information, please visit www.mrhme.org or www.facebook.com/MillinocketRegionalHospital